About us
Welcome to our center. Center Hočevar was created with the awareness that the space in which procedures are done plays a special role in treatment. It was designed to promote the comfort and relaxation of our clients.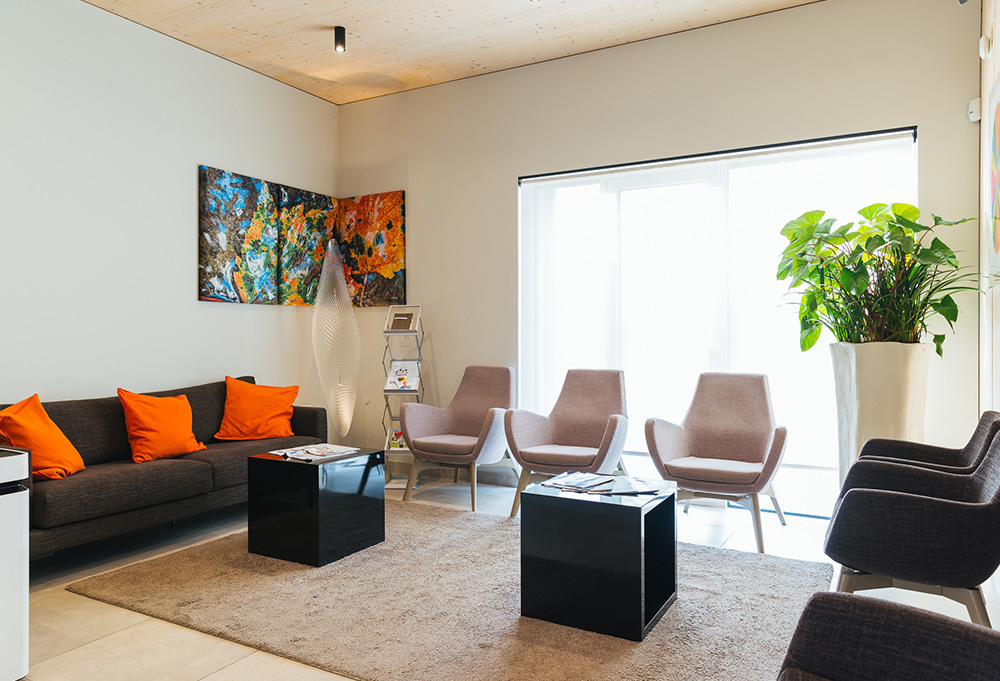 The construction itself was adapted to fit our vision. The color tones of the interior contribute to general well-being, and considerable attention was paid when selecting equipment.
Dental treatments are carried out in state-of-the-art offices. After major procedures, patients are offered special care, so-called support therapies, some of which are immunological preparation, hilotherapy and craniosacral resonance.

Center Hočevar also does digital x-ray imaging and organizes seminars from the fields of dentistry and additional methods to support health and well-being.
At Center Hočevar we strive for comprehensive support, so you can order tooth paste and mouth wash with BIO certificates as well as classic tools for oral hygiene, such as toothbrushes, floss and interdental brushes. You can also buy high-quality food supplements, vitamins, minerals and macroelements from the bio-certified German manufacturer Supz Nutrition. These help you maintain the balance of your body and support your immune system, thus contributing to a more successful regeneration.